Adoption Attorney in Las Vegas, NV
Leavitt Law Firm has served families since 1989!
Adopting a child can be one of the most compassionate acts that a person can do for a child. At Leavitt Law Firm, we believe that all adoptions are centered on one primary focus: having the love for a child who needs a family. Although adopting a child in need is certainly an act of genuine love, the legal adoption process can be overwhelming and challenging.
Why You Need A Lawyer To Help You
If you are willing to adopt a child in Nevada, you will need legal assistance from a Las Vegas lawyer at our firm who has practiced family law for 30 years. At Leavitt Law Firm, we have the experience that is necessary to make the adoption process as easy and smooth as possible. We know that adoption is a serious and life-changing decision and we will use our knowledge of the law to help you manage the process carefully so that you can avoid unwanted consequences, obstacles, and challenges.
Enjoy Your Rights as a Prospective Parent
Prospective adoptive parents are an incredibly valuable resource to the state. If you are considering providing a safe and permanent home for a child in need, we have the compassion and knowledge to help you understand all aspects of adoption.
Types of adoption we can offer assistance in include:
Traditional adoption
Semi-traditional adoption
Semi-open adoption
Open adoption
Attorney Dennis Myron Leavitt, Esq. has successfully represented and argued cases on behalf of thousands of divorce and family law clients. He can be expected to bring the same representation to your adoption matters! Attorney Leavitt is a member of the State Bar of Nevada, is one of the Top Ten Divorce Attorneys in Nevada, and knows how to effectively apply adoption laws to your circumstances to help protect your family during this joyous time of growth.
Helping You Meet Adoption Requirements in Nevada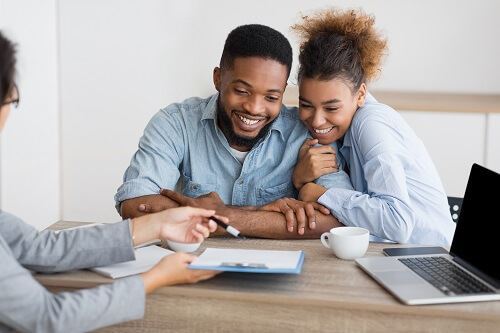 Nevada requires any family considering adoption to submit to a thorough investigation - called a home study - that will help determine if the family is suited for the child and if adoption is truly an appropriate action for the prospective family. Adoption should not have to cause you unnecessary anxiety or stress, so we can help inform you of what to expect in a home study. Once you are approved and your adoption is finalized, you will have the same legal rights as any parent in the state of Nevada!
We know you want your adoption process to be as smooth as possible so that you can enjoy the fruits of parenthood. We will explain every part of the adoption process to you so that you can completely understand how adoption can impact your family. Also, check out our adoption frequently asked questions page here.